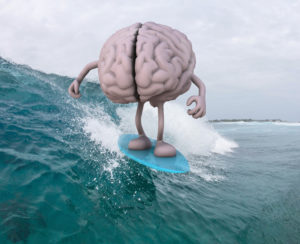 School has ended and summer has started, but that doesn't mean our children need to stop learning. You don't need to have experience homeschooling your child or be a certified teacher to help your child learn while having fun this summer.
There are many ways to keep your child's mind active until the school year starts again. Here are some of the best:
Summer Camp
Summer camp can make summer an unforgettable experience for your child. Summer camps are a good way for children to reunite with friends from school and make new ones. They'll often times offer swimming, field trips, arts and crafts, sports, and other activities. Summer camp not only enriches children socially, it also allows them to experience and learn many new things.
Visit Museums/Historical Sites/the Zoo
Museums can be a good way to engage children in art, history and science. Many museums also have programs for children over the summer. Historical sites can also help children learn about and gain an appreciation for the past. If your child is curious about animals, the zoo can help answer a lot of their questions. Trips like these can make for quality family bonding time and provoke a child's imagination.
Go to Local Library
Reading is still an important activity for children to do over the summer so that their reading skills don't diminish. Libraries are not only usually free and easy to use they also tend to provide special events and author visits for children. Make a summer reading list with your child and see how many books they can get through before school starts. Reading can help expand a child's mind and vocabulary while also serving as a fun and inspiring activity.
Create a Garden
Gardening wraps science, nutrition and the great outdoors all into one. It can be a great wat to get children out from in front of a TV or computer screen and into some fresh air. Children are often more willing to try new foods if they have grown them themselves. Once your garden starts yielding food, cooking with your child can be added to your list of fun, enriching summer activities.
Play Board Games
Not every day in the summer is going to have nice weather. But don't let a rainy day stop your child from learning and having fun. Board games are a relaxing way to exercise the mind. This form of friendly competition can also help children learn to work with and get along with others. Board games also instill the principles of following rules and procedure. Some board games will allow your child to detect patterns and plan ahead while also teaching them that it's OK to lose.